A Most Short Trip Out
14/11/22 19:04
On Friday I was out with a few mates and we decided between us to pop over to Chester on Saturday for a couple of pints. And it nearly proved to be not much than that: much to my surprise. To be fair there was a mixture of tiredness and other stuff going on so in the end instead of the normal 6-8 pubs I'd end up doing on a day trip we just went to four. Yes, FOUR.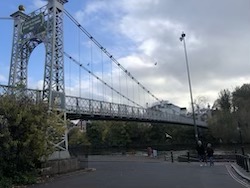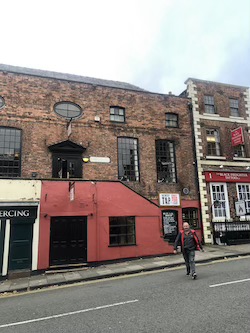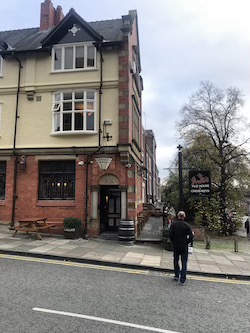 Still, it wasn't a bad day out. We started with The Brewery Tap the Spitting Feathers pub, and then it was across the road to the Cross Keys (a Joules pub). From there we went up to Cavern of the Curious Gnome, which was a new one to my mates, and then finally we popped in the Cellar on the way back to Liverpool. We were back in Central by about 7pm. So early. I went off to the Head of Steam, where one of my buddies came with me (after he had declared he was going to the toilet at Central Station).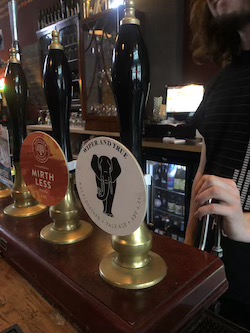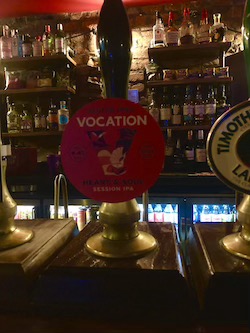 And I finally ended up with a couple in Dr Duncans, where I bumped into a couple of Americans I'd met on Thursday night. They were over for the footy (Liverpool v Southampton) from Pennsylvania. That's commute. They were a great couple, who very much loved Liverpool, saw a good game, and adopted Dr Duncan's as their local while they were here. Had a couple of good chats with them covering all sorts of subjects (including Liverpool, beer and football of course: and writing (Doug is a screenwriter)). Hope to bump into them again when they are next over – or if I accidentally end up in Pennsylvania for a spell. Pubs are great aren't they? Never know who you are going to meet.

A good day. It was short in Chester, but lengthened in Liverpool.