Shrewsbury Pub Walk
As I was down in Atcham, just outside Shrewbury for the wedding, I thought it was a nice idea to stay for another day to spend a day wandering the streets of Shrewsbury popping in a few decent boozers – I\d been to the town a few times before but it had been a while.
I walked from the Ishmore to Shrewsbury, which is around a five mile march, but I had a pit stop at the Mermaid and had a farewell chat (and cider) with the Lee's (and newly named Rachel Higham) before plodding on.
I ended up visiting eight pubs, which in order were:
Wheatsheaf
Three Fishes
Coach & Horses
Albert's Shed
The Armoury
Shrewsbury Hotel
Salopian Bar
King's Head
The best pubs were the Three Fishes, Coach & Horses, and Salopian Bar – though I enjoyed watching a singer-guitarist in the King's Head, called Luke Day.
First up after the somewhat sweaty walk in was the Wheatsheaf. At least I could sit outside to cool down. Had a pint of Ringwood (can't recall the actual beer unfortunately). It was okay, then again after the walk in anything would have been.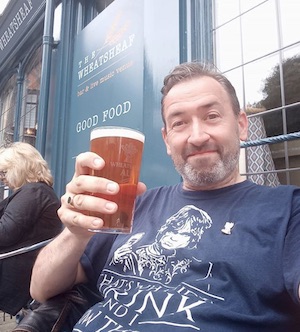 Pub 1. Wheatsheaf. With a Ringwood. A little hot and bothered.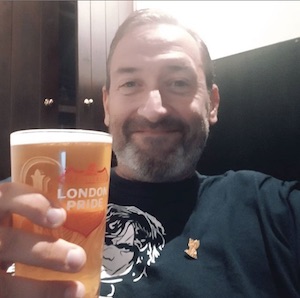 Pub 2. Three Fishes with a pint of Thornbridge 'Twin Peaks'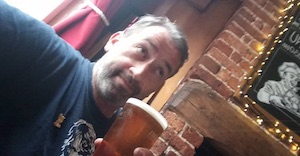 Pub 3. Coach & Horses with a Salopian 'Oracle'.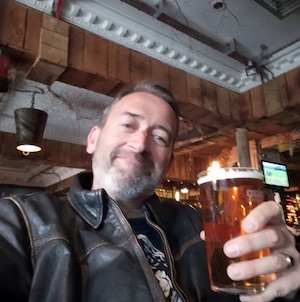 Pub 4. Albert's Shed with a Salopian 'Lemon Dream'.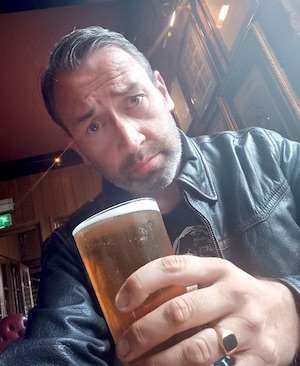 Pub 5. The Armoury with a Three Tuns 'XXX"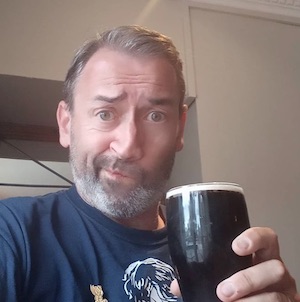 Pub 6. Shrewsbury Hotel (a Wetherspoons) with a Tring 'Colley's Dog'.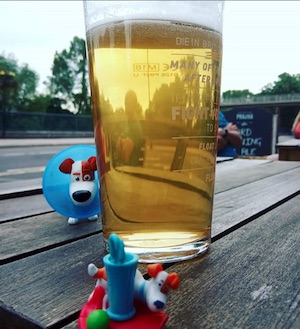 Pub 7 (and 9). Salopian Bar with an Oakham 'CItra' and HappyToo and HappyTwoToo

I may have had a five mile walk in, but I was always going to get a taxi back to Atcham. It didn't break the bank at £7.40.
All in all a relaxing and rewarding afternoon.