Gardens: Homes and Festival
After going out to do a shop down the Asda today I decided to go around to a mate's for a coffee - now that we can go around to people's gardens. Tried calling and didn't get an answer, but I knew if he wasn't in there was a good chance he'd be back in a while. And in any case, even if not, I could go for a nice walk through the
Festival Gardens
to
Otterspool Prom
. A nice change of route. Turned out my friend wasn't in so the walk option was a good call.


Flyaway pandemic hair

It was a very nice walk. Bit wind blown with my hair being a little bit much at the mo. But it was a blue sky day. Lots of people about especially at the Otterspool end. The queues for the cafe were mad! Grabbed a coffee at a van half way along. - on the edge of the Garden site.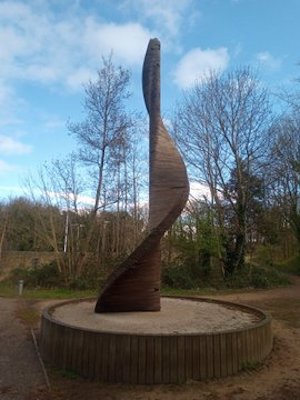 Sculpture in the Garden Festival site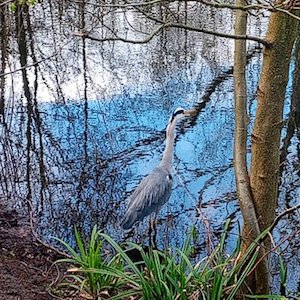 Heron contemplating lunch
Picked up a few nice photos along the way.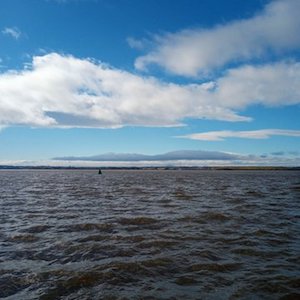 The choppy Mersey

Ended up being a
3.62 mile
walk according to
Runkeeper
. So I blitzed my 8k steps by lunchtime. Result.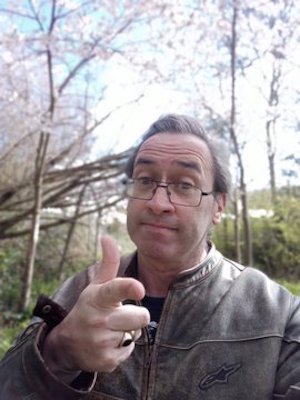 End of a nice walk in blossoming trees
It was good to the car at my mate's. They had just returned. So I got a couple of cups of coffee and a butty and had a good chinwag. It was good to see my mates for the first time this year (not counting Zoom). And good to show them I'm okay so they hopefully aren't over worried by my situation. No doubt will do it again soon. Great to have the option. Onwards and upwards.