Yay! Zevi's MacBook Lives!!
Well it's cost me £75 but my MacBook Pro is working again: mother board issues. At least it didn't need to be replaced wholesale (would have been more costly) or even worse be unsaveable. The main thing is the MacBook is going again. It's old in computer years but it has been very good to me. Other than this the only thing I've had to do is to replace the charger - standard cable issues for all electronic items let's face it.
It was amazing when I suddenly didn't have a computer I realised how much I rely on it. On the day it died I was intending to; write circa two thousand words on my WIP, write a blog, issue my weekly invoice and do something on online banking. Of that the only thing I ended up doing after rushing my laptop up to A&E was issue my invoice which was very fiddly on the phone (requiring me to download two apps I didn't already have on the phone). If I'd had to buy a new (second hand computer) I'd have had to go for a mac again and it no doubt would have taken me some time to get everything back to how it is on this one - which would have put the kibosh on my website blog for a while and of course the Seedling Challenge; which I've only recently started so that would have been a real shame.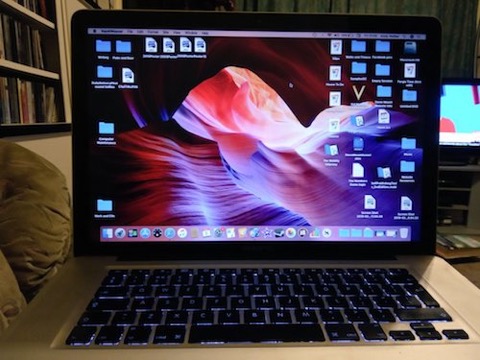 At least I do back up the whole thing every now and again (I'll definitely be doing that again today!). I think I'd 'only' have lost about a month of writing (and of course all my website updates; though I could have downloaded them back of the server) so it wouldn't have been disastrous, just a wee bit painful.
Anyways, I'm hoping I'll get a few more years out of my old reliable. And I'll be backing up at least once a week from now on.
Lastly, thanks to the guys at
FixIt
on County Road
FixIt - Liverpool
, who sorted it for me. Great, quick and efficient service. Thanks boys!
And thanks to anyone who crossed your fingers for me or prayed for Zevi's MacBook. ;-)