Good To Be Back
After a month without doing an open mic I returned to the Dispensary last night. It was good to be back. I didn't do any new tunes, but did a couple I don't to that regularly;
'Somewhere Down The Road'
and
'Down By The Water.'
I did start with the more commonly played '
Couldn't Get Arrested'
though.

It was great to see a few of the regulars play, including Dave, Muzz, and Laurence. It was especially good to see John there once more playing his wonderful Hand Pan. All those of us taking part in the open mic could get a free pint, and this week they had Neptune on so I ended up with a free Ezili. Nice. In fact it was good to see both Wooden Ships and Ezili on.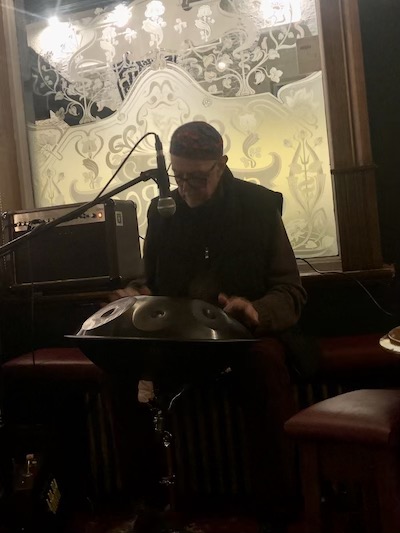 John playing his magical hand pan.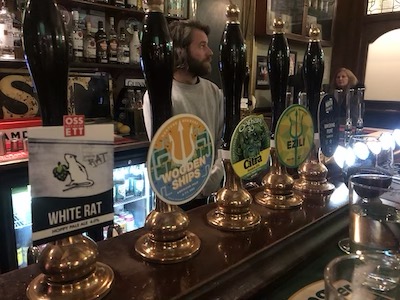 Wooden Ships and Evil on in the Dizzy. Excellent.