The Dark Calendar
Yes, the day is here, it's come around very quickly. '
Calendark: The Infernal Almanac'
is Out Now!
Get yourself on over to Amazon and get the lovely
Paperback
or download it on to your clever
Kindle
device thingy and start reading it now.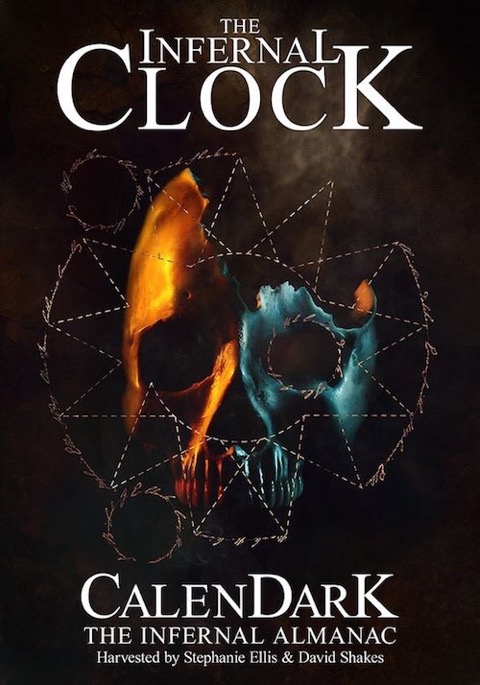 I've only read two stories (and one of them was mine) so I'm looking forward to getting stuck into it myself.
There's all these lovely authors in it, including two of us from
The Poised Pen
writing group:
David Shakes
Stephanie Ellis
Craig Anderson
Sian Brighal
F. E. Clark
Catherine Connolly
Christina Dalcher
Mark A. King
Marie McKay
Chris Milam
Sal Page
Ewan Smith
Chris Stanley
Clive Tern
AJ Walker
I'm gonna read the stories in the order they come, it is based around the calendar after all; Tick-tock that Infernal Clock.
Once again many thanks go to the Editor-in-Chief -
Stephanie Ellis
, the Concept Man -
David Shakes
and the artist -
Tim Youster
. Well done guys.