Voice Activation
It's funny how you can find yourself doing things out of the blue. This week I came across
#ReadMeSpeakMe
for the first time. I dare say I'd seen it lots across Twitter over the months, given the people who are involved with it, but it hadn't hit home. It seems a really neat idea. Each week they post a poem for people to read, record and post to see how the poem changes with different readers. I'm assuming all the poets are from within the Twitter writing community as opposed to Keats and Wordsworth (you never see them on there). Anyway, yesterday I decided to give it a go for the first time. The poem (below) was '
Arrival At The Sea
' by
Juan Antonio Garcia
(@NoosferaMedia).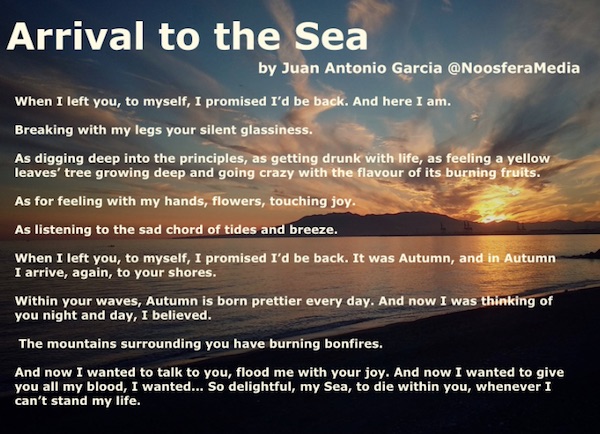 It took around eight attempts to get it down. And there were a few issues. Firstly there was how to record it. I'd have done it on my iPad ideally as I'd have more options for saving it. Unfortunately I couldn't read the poem on the phone to record on the iPad, but could do it the other way around. I never got around to printing it out. Then it was time to put it up on Twitter. But the 80 seconds of video made quite a large file. Whilst it would have gone up on Twitter (I think) it was taking a while. I couldn't change the size of the file on my phone directly. I had to download an App to compress it, which I sorted next.

So all in all with multiple attempts of recording it, then messing about with uploading it and downloading a new app and what not, it probably took me about an hour to get it sorted. I suppose on my next attempt it shouldn't take as long with the app sorted.

That said, this week's poem has gone up today and it looks like it'll take a few attempts. It's good to see it's from someone I know on Twitter though. The poem is '
Epoch Song
' by
Margaret Lonsdale
(@fhaedra). And yes, I will be giving it a go. If you fancy trying it then get yourself over to
@ReadMeSpeakMe
and maybe I'll see you there.