Lovely York
19/09/18 22:44 Filed in:
Beer
Only went to York for little over a day, but it was great. Think I should make it an annual event for me birthday - it's past the summer holidays and before people invade the place on the run up to Christmas.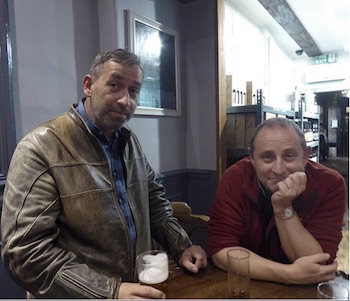 It is a Mecca for real ale enthusiasts with countless ale pubs within the famous walls. Clearly they are not really countless but probably 70 or so (that's a guess - there were 55 ale pubs a few years back and more bars have opened since).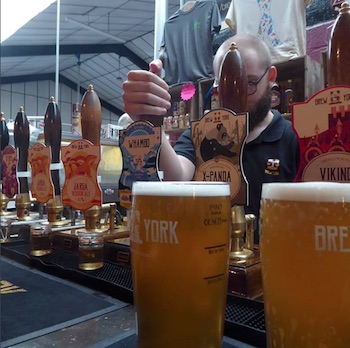 The day started with the helping hand of a Liverpool victory at Wembley against Spurs. Can't be bad. Last year when we lost to them in Game 9 we had 13 points, this time up we've played 5 and have 15 points. Bloody excellent.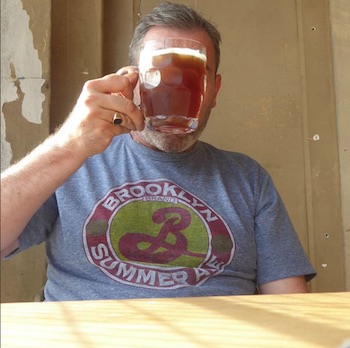 Had a lovely load of beers across countless (really this time as I can't recall them all) York pubs with several mates and it all ended up without any of us dancing on tables, falling over, falling asleep in the corner or any other embarrassing stuff - not even a kebab (though I did have a battered sausage with chips and neon green mushy peas - yum!).
Some of the pubs we got to that I do remember the name of included in no particular order: Brew York; House of Trembling Madness; Blue Bell; Hop (Ossett tap); Duke of York; the Wonky Donkey (aka the Three-Legged Mare); Old Starre Inn; Old White Swan. All nice pubs set in a beautiful and interesting city. Lovely stuff.