Will It Ever Be Fergie Time?
Getting '
Fergie Time
' on to my Kindle was great. Both in terms of seeing how to do it with Scrivener but also in revisiting the NaNoWriMo story from almost two years ago.
Scrivener makes it so easy to get a Kindle copy sorted anyway. Let's face it the last thing you want to do is spend lots of time messing about with formatting and importing and exporting and effing and blinding. Unless you are a sadist you want your time spent on the creative bit.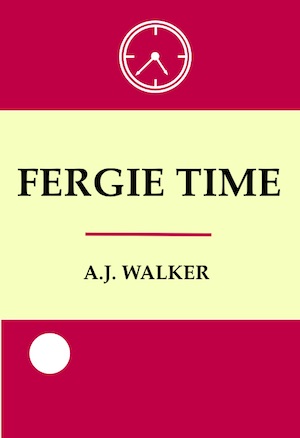 Going to read the thing on the Kindle over the next few days and send to a couple of canny volunteers just to see if the story idea works and whether there is any mileage in revisiting and finishing it. Or whether I should just concentrate on one of my other projects and leave it as a NaNo experiment. Not expecting them to read the whole thing just the first two or three chapters.
Talking of NaNo who's doing it this year? Doubt I will. But we'll see.