Podcasts and Web Formatting
Created a page on Podcasts a few weeks ago and put up four of the podcasts that I currently listen to, namely;
Sodajerker
13 Minutes to the Moon
New York Times - The Book Review
Blank
During the week I realised that whilst my blog was displaying fine on a mobile the Podcast and Publications page was not displaying correctly (they were all fine on the desktop). I've ended up having to double up what's in my website creator (
Rapidweaver
) then hide/display the relevant pages. Bit of a pain, but not the end of the world. It has however meant I haven't had time to update my blog (or the podcast page) whilst I dealt with it. Anyway, I'm getting there now.
I've taken the opportunity to update the Publications page with the link to the upcoming '
Don't Open the Door
' anthology, which is due out on the 26th July.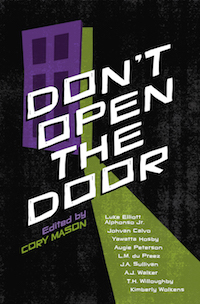 It's been a good week for podcast listening. Yesterday I listened to a couple of the
Art of Process
pods, produced by Aimee Mann and Ted Leo. Incidentally I have been a fan of Aimee Mann from the 1990s onwards. The album '
Whatever
' (1993) is a wonderful listen and if you ain't got it then you must get on it. I was lucky enough to see her a few times in Manchester.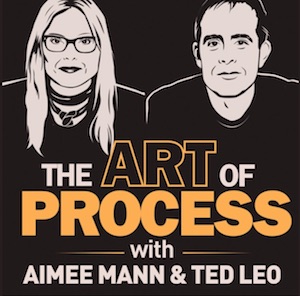 I can thoroughly recommend the
Art of Process
to any of you creative types. As the name implies it is about processes people use for the creation of their arts, be it writers, songwriters, comedians etc. The podcasts are around an hour long and involve discussions with successful artists. The two I listened to this week were
Ian MacKaye
(Fugazis) and
Jean Grae
(a multi talented hip hop, actress, comedienne etc). Whilst I knew little about the former I knew nothing about the latter. But both were fascinating podcasts and a great listen.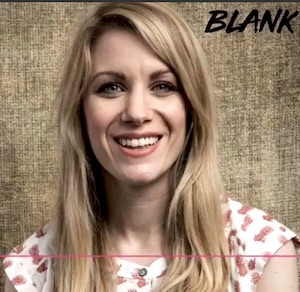 The
Blank
podcasts fit well with the Art ones with conversations with artists (very much UK, whilst the AoP one is US) about periods that they may have suffered to get through, their
Blank
times. Sometimes in these podcasts there isn't actually that much about the blank times to be fair, and they can be just as much about their processes. Yesterday's pod was with the lovely comedienne
Rachel Parris
, of Daily Mash fame, who is most personable during her chinwag with the genial hosts. Equally recommended.
Of course earlier in the week my Podcasts included the unmissable
13 Minutes to the Moon
and
The New York Times Book Review
. And needless to say my weekly
Archers
catch up (poor Jim).