Volcanoes, Guitars, Aeroplanes and Motorbikes
10/12/19 13:19 Filed in:
Guitar
When I was a young kid there were four things I wanted to do at some point in my life. One was learn the guitar, another was to fly in a plane and I wanted a motorbike. Lastly, but not least, I wanted to climb onto and into a volcano. I've got a couple of guitars, I've flown countless time and I've had a couple of motorbikes (and want to return to that too). I've also climbed up (or been driven up) few volcanoes.

Seeing the people in New Zealand on White Island (Whakaari) it is horrible to see what has happened, but I understand the desire they had to go and see a volcano, preferably an active one. I'm sure they'd have preferred it a little less active, but they probably wouldn't have wanted to go there if it had been dormant. Then it would just be a hill.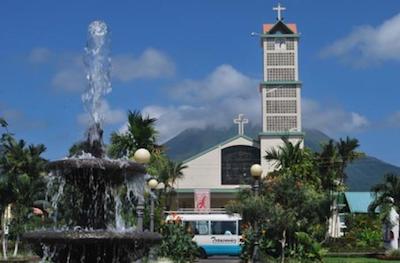 Arenal, Costa Rica

Arenal

I've been up a few active volcanoes and a few dormant ones. My most disappointing one was Arenal in Costa Rica, because for years it had been bubbling away reliably putting on a lovely show at night with the lava plopping up into the air. But I got there about a year after it had stopped - and I don't think it has restarted again yet. The locals want it back as the tourists come for the volcano (and the natural heated waters - albeit in awful naff attractions). The two best volcanoes I've been to were active in so much as there was a great deal of steam and sulphur coming out of the craters which I walked into. These were El Chichon in Chiapas, Southern Mexico and Mount Sibayak in Northern Sumatra, Indonesia.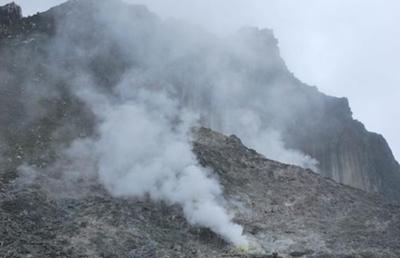 Mount Sibayak
Sibayak
Sibayak

The first one, El Chichon, I went into with mates from work back in 1996. It was an epic day which I have described previously (
click here
). The latter was several years ago when I was travelling in Malaysia, Borneo and Sumatra. I expressly went to Berastagi so that I could climb one of the volcanoes - either Mount Sibayak or Mount Sinabung. As it happened, on the day I chose Sibayak as there was a trail which went right by my hotel and it should have been a bit shorter. It turned out to be a more difficult walk than I expected as for every thirty metres you went up it seemed you went down another twenty before going up again. It was really tiring. But when I got up I was rewarded by colourful lakes, steaming vents and sulphur. It was everything a volcano should be–minus the lava and pyroclasts. Still, it felt safe and I was glad to have put the effort in. As it happened the other volcano, Mt. Sinabung, exploded about ten days after I was there causing 10,000 people to be evacuated. There but for the grace of whatshisface and all that.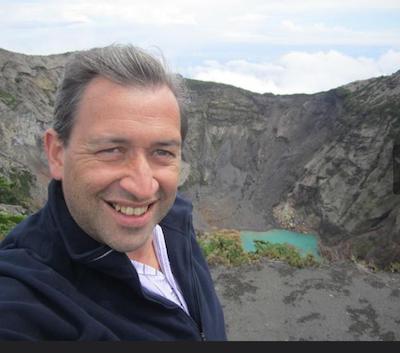 Irazu

Vesuvius and the other dormant volcanoes I went to in Costa Rica were all impressive - especially the latter ones with the beautiful lakes in the crater - but being dormant or extinct they weren't the same. I can understand the desire to go to an active volcano and would do it again and again given the chance.

Anyway, about that motorbike…