Doing the Loop
Living in the north of Liverpool walking options with nice vistas or architecture are decidedly limited. If you are trying to walk daily do you really want to circle the same park multiple times just to have a nice environment? It would get a bit much to walk the same walk all the time. I've been walking to and around Walton Hall Park quite regularly lately. And it's nice enough, but it's nice to switch it up.

From the direction I come from I walk under an old rail bridge and enter the park at the corner beside it. The bridge, over the East Lancs road, is part of the old Loop Line. Like so many railways in the 60s it closed down (in 1964). The way it sweeps from the south from Hunts Cross north to Aintree it in some ways mimics the Queens Drive circular (or quarter circle in reality). It has been turned it to a footpath/cycle way which forms part of several routes. Work started on the path in 1988 with the last section by Aintree finished in 2000.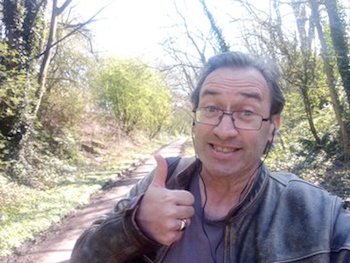 Walking on the Loop Line (remain vigilant for bikes when taking selfies)


Part of the northern section (which I am yet to visit) goes through railway land where I used to walk with my grandparent's dog, Patches, in the 1970s. There's probably a blue plaque for that somewhere there.

Anyway, on Friday I went for a walk starting at home with no real plan of where I would end up. But I did think I'd take a look at the Loop. Really glad I did. Makes such a refreshing change in North Liverpool walking around so much greenery and away from busy roads or housing estates. I kept walking and walking, eventually getting to a point where it would have been as far to walk back as it would to finish the whole thing. Of course I could have got off somewhere and worked out how to get (multiple) buses home. It was lovely day though, the sun was out, there were lots on people on bikes and a running event. It was Good Friday.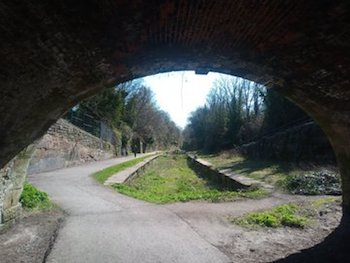 Platforms at West Derby Station
It was lovely to see the trees and greenery, to see the sandstone cuttings of the railway and the old station and platforms at West Derby. In the end I got to Hunts Cross which was a 9.2 mile walk from my house without getting hit by any of the bike riders (although there were a couple of close calls) or runners (many of who were running at my walking pace). Pretty good few hours.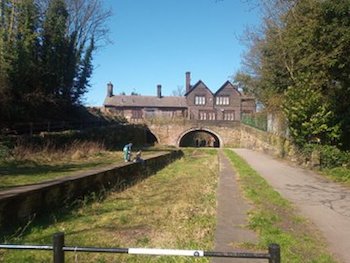 West Derby Station

The age old problem with linear walks of course is getting back. From the end of the walk it would be a minimum of three buses (as far as I could tell on maps) or a train and a bus. I went for the latter option as a train was just due in as I got to the station. A train to Liverpool Central and then a No.17 back. Sorted. When planning (or in this case not planning) a walk the time built in to get back is potentially important. All in all that 9 miles with transport back took me around 4 hours, which is a fair chunk of anyone's day. But it was a Bank Holiday: and it was definitely worth it. I'll be in the Loop again soon. I'll have to do the bit to the north too at some point. It's shorter than going to Hunts Cross and while I wouldn't anticipate it being as nice an area to walk I can turn the walk into a circular and save on the wait for trains and buses.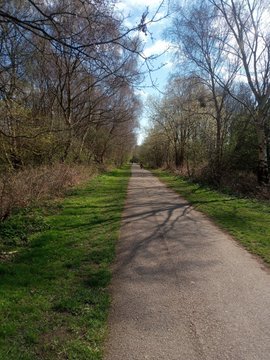 The path is long (just under 11 miles from start to finish). Rare is the moment there's no-one around.
________

Subsequent to doing the walk I read some things about it online. The path forms part of the National Cycle Network - Route 62. The whole route goes from Fleetwood to Selby. That would take a few pairs of socks. The worst thing I read was that in 2012, somewhere near where I got onto the walk by Walton Hall Park, a body was found on the embankment by a dog walker. The body was of a missing woman, Paula Hounslea and the murderer has never been found. The case remains open. I only want to find bluebells, crocuses, butterflies, and mushrooms, please. No bodies.