The Reading Year '22
Not been a bad reading year. In Goodreads last year I set a rather low target of twenty books for the year and got past that to finish 31 books in the end. As usual plenty of SF&F and some classics, with s sprinkling of non-fiction too. Have enjoyed some old favourites like Neil Gaiman and Terry Pratchett and some more modern ones including TWM Ashford and Gareth Powell.

Have loved the Rosewater books by Tade Thompson and Andrew Caldecott's 'Rotherweird'. Wonder what I'll end up discovering or rediscovering in 2023. I definitely aim to finish reading the trilogies of His Dark Materials and Gormenghast, and re-read a book or two as well, including 'Perdido Street Station'.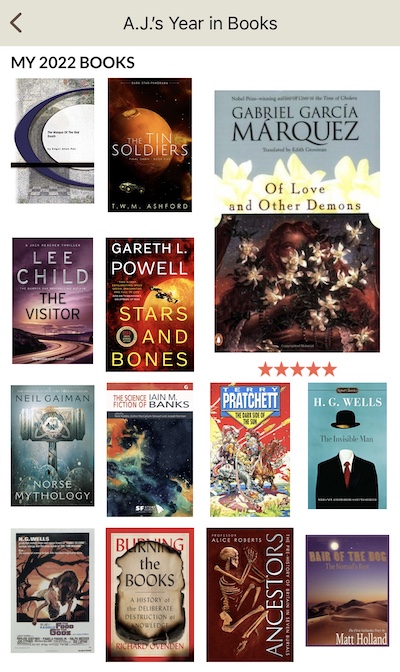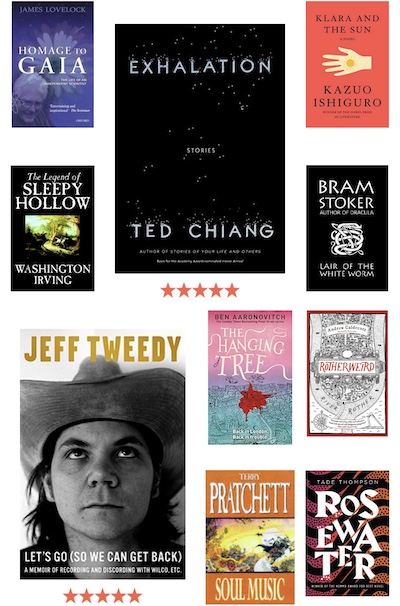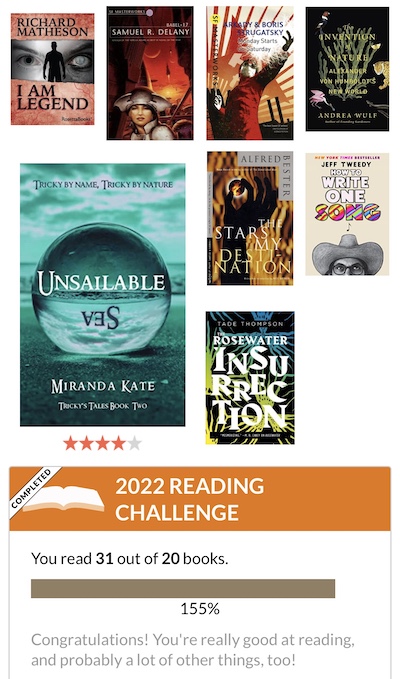 Thinking that for the year ahead I'll set the target as 31 then – and try and beat that. Maybe I should set myself a simple habit of reading at least 10% of a book per day as that would get me to 36, wouldn't it? And 10% of a book per day is an eminently achievable goal. Whatever you are reading enjoy it. It's always an adventure wherever you end up traveling to.