The Heart of the Matter
Really enjoying my reading at the moment and have just finished Graham Greene's '
The Heart of the Matter
' which I really enjoyed; Scobie is a really great slightly messed up character. Will have to keep my eye out for them showing the old Trevor Howard film on the tellybox.
I'm now 27 books in to my aimed 40 for the year. In my last fifteen books I've read three Pratchetts, two Lessings, one Tolkien and one Tolkien piss-take - a bit of a fantasy/SF leaning at the mo (as per). I've only read a couple of non-fiction books; one on beer and one on maps - two fab subjects!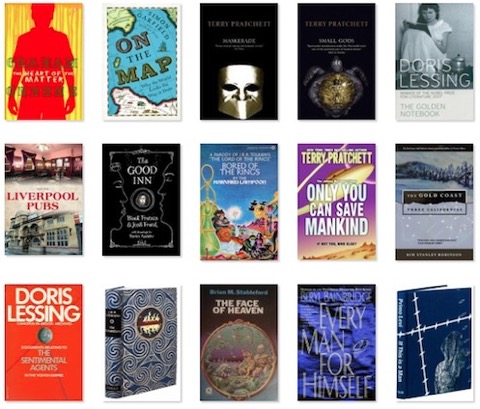 GoodReads book list - completed reading
Whilst all this reading can be put down as a little
training
for a beginner writerer I need to get these writing projects of mine properly kick started. I need to finish at least one of my four projects this year. At least one! A bit on Project 1 or 2 today me thinks... watch this space.