Day Twenty Four: Hours from Deganwy
Day Twenty Four
was another working one, and one with not a bad day at work. Got back okay to do some writing mid afternoon, which was good 'cos I wanted to meet me da for a pint or two. Huzzah!
After four successive days writing more than 2000 words a day the
pressure was off
a little, but I needed to finish off Chapter 8, if I could. And I did.
I've now got
three chapters to go
until I finish - Chapters: 9, 10 and yep, 6. With
six days left
that's two days per chapter, which is certainly doable. Thankfully I think the last chapter will be shorter - we'll see - so should fit okay.
Today my suspect Google searches were largely confined to
'ketamine'
and
'roofies'
-
such larks!
Ended up completing Chapter 8 with
1877 words
this afternoon and in the process creating mayhem in the straight at
Cheltenham racecourse
.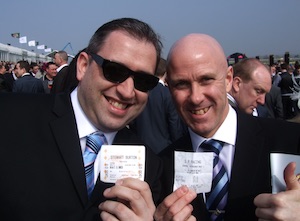 Today's WC: 1877
Total WC: 42,192