Twisted Tax Tales
Twisted Tax Tales


Nice email this morning from Down Under informing me the '
Twisted Tax Tales'
book will be out shortly. It said it had taken longer than anticipated to format the book and anyone who's done any formatting of books understands this feeling. It's a book of the shortlisted stories from a competition run last year by the Australian tax and accountancy firm 'Success Tax Professionals'.

Looking forward to receiving my copy when the boat from Australia comes in.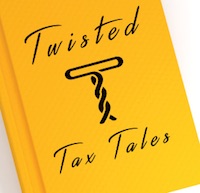 This afternoon I managed to type up an
Angry Hourglass
entry I wrote yesterday; yes, wrote it with a pen on paper and then typed up. Makes a change from typing straight into my laptop. Looks like there will be more entries than last week when I was judging. Good luck to this week's judge,
A.V. Laidlaw
.