Got a Haircut for the ReadMeSpeakMe Party
Haircut


This week was the
3rd Anniversary of ReadMeSpeakMe
which meant it was party week. As I said last week I wasn't going to do RMSM until I had my hair cut - as the barbers finally were allowed loose with their scissors on Monday 12th April. Huzzah. My last haircut was in the first week of November so I'd gone fully five months - and some - between cuts. Even if RMSM wasn't having a party, getting a cut felt like I deserved one. Happy days.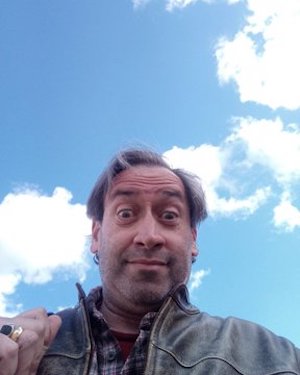 Before the Haircut

I'd got on the 17 from Fazakerley full of hope if not expectation. As it happened I managed to get in the barbers I've used for the last three cuts (which lets face it is most of a year now):
Istanbul Barbers
on Dale Street. It didn't require booking or anything so strange for us of the 'boy' persuasion. Just turn up and wait in turn.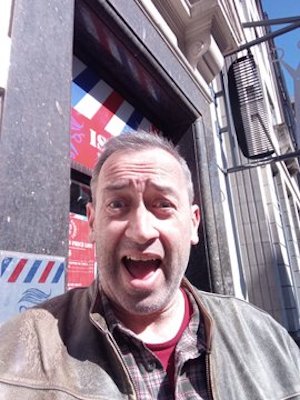 All light headed: Haircut after shock!
With haircut done there were three things to do
1)
see if I can get in the other newly permissible places (pubs)
2)
attend the #ReadMeSpeakMe Party and
3)
do a reading of the prologue from
Kathryn Williams
' '
The Ormering Tide
.'



Outdoor Beers


I managed to do 1) pretty much off the bat with being one of the first two getting a beer at the
Dispensary
and also being one of the first served at the
Coach House
(Hard Times). Read the blog on
Pubs
to find out more on my feelings about this and on pubs in general.



ReadMeSpeakMe Party


Next up, a few days later, has been attending the
ReadMeSpeakMe
Party. The call was to read a recipe for food or drink. Well as I always have a beer with my wee recordings then it had to beer really for the party. Unfortunately from a reading perspective four basic ingredients didn't make for compelling reading:


Malt Barley
Water
Hops
Yeast


It'd be short and sweet, which may have its attractions but it ain't suitable for our party.

Anyways whilst I was reading a book about alcoholic drinks, '
Cooling Cups and Dainty Drinks
' jam packed with great recipes and details, I found the first part of a poem about beer written by
Thomas Warton
in 1750. Two hundred and seventy years ago and they were still extolling the virtues of a nice pint over the,
'Riot stirring wine. Unwholesome draught!'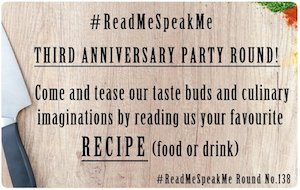 #ReadMeSpeakMe 3rd Anniversary Party Invite


Thomas Warton was an Oxford Don lecturing and writing on poetry and became the Poet Laureate for a time. He liked his beer and smoking too. Cool poetry dude. So I decided I'd read the first section of his '
Panegyric to Ale
' (originally 'Oxford Ale').












The Ormering Tide


So that was 2 of 3 sorted. The third part I had pencilled in to do was a short reading from '
The Ormering Tide.'
Kathryn Williams, who hails from Liverpool, is a brilliant singer-songwriter who I last saw her perform on her Anthology Tour at the
Liverpool Philharmonic
Music Rooms
. She performed some great songs and told some excellent anecdotes. I couldn't not buy her book when it came our this year. When I tweeted it was so lovely that I felt like I should be reading it aloud rather than to myself she tweeted back '
Do It
' (although I may be paraphrasing there). So I have to, don't I?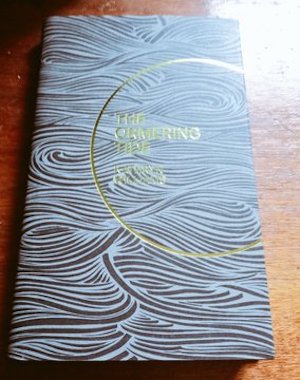 'The Ormering Tide' by Kathryn Williams
Hope I can do justice. But hey, I'm ain't a professional. It's a beautiful book and I loved every page. I can wholeheartedly recommend you getting into the Tide and finding yourselves on the cliffs or beaches of the Channel Islands - or even in the pub. You won't regret it. And don't miss listening to some of her songs. Like all the best people Kathryn is on Twitter too
@kathwilliamsuk
so give her a follow.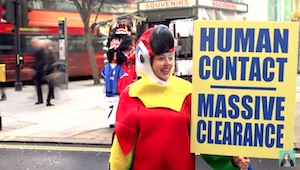 Kathryn Williams 'Monday Morning' from
Crown Electric


I will record my reading of the prologue tomorrow and get it up on the YouTube thing - I bet you can't wait. Watch this space: or better still just listen to some of Kathryn's songs.