Gwytherin Stones
My third visit in a week to see some ancient stones was to see the Gwytherin Stones. This is a line of four stones in the churchyard of St. Winefred's Church in Gwytherin. As a simple line of stones within a church environment there is not much in the way of setting for them to be able to date them and the age of them are disputed from Bronze Age through to something more modern. I won't say who knows, it's a no-one knows - at least yet. The church itself dates to 1869 but there is thought to have been a church on the site since around 600AD.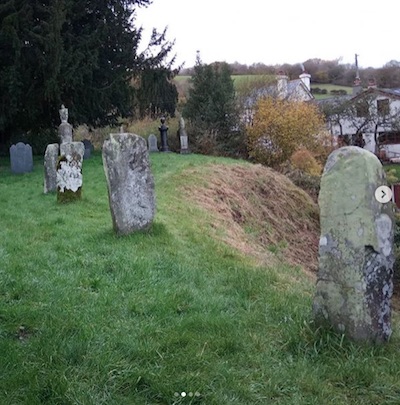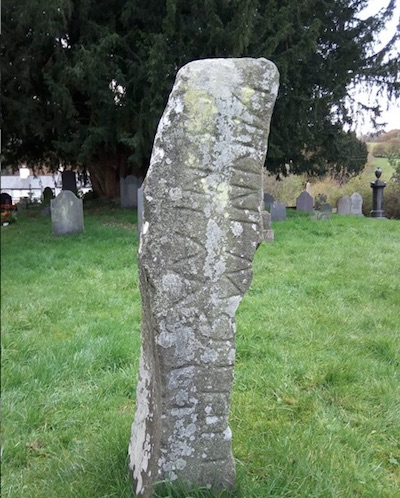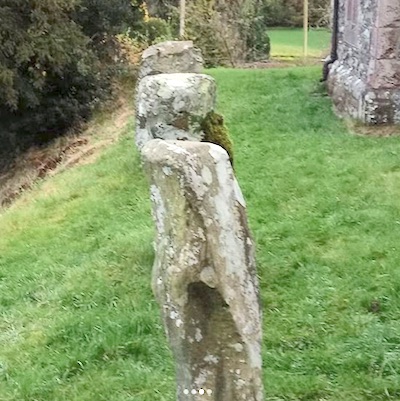 The stones are each around 1m high and one of them (the western most one) has writing on it. They are aligned perfectly in an east-west direction. They are the closest to the church and it is nice that they have been left in place and not destroyed during its development. You do wonder if other stones may have been on the site previously and how they may have been arranged. The four stones sit above a steep slope down to a stream, a tributary to the nearby River Cledwen, and I wonder how it has moved historically - has it eaten into this embankment and taken away archaeology?
As well as the stones the churchyard has three ancient yews. Three? That's just greedy.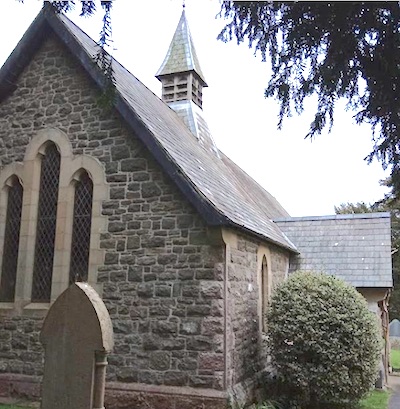 Gwytherin itself is a pretty little village and one literary claim to fame is that it is the setting in
'A Morbid Taste for Bones
' the first book of Ellis Peter's
Cadfael
series (written in 1977 and set in 1137)/ Haven't read it. Wonder if the stones are mentioned by the monks? Will have to buy the book, and maybe read it in front of a roaring fire in the Lion Inn, which is lovely looking old pub opposite the church.