Quick Bullets
Three days in and I'm STILL continuing with my first
BuJo
effort. I wonder how long I will actually continue it? Seems a good idea so far though. May even get into making it look pretty at some point (not with my handwriting though, cos that is bloody awful).
Updated the
Class Song Of The Day
page for this second year and I think it looks a lot neater with the 'Weekly' lists. Makes it look cleaner and I think more user friendly too. Let's face it that's what web pages should be about hey?
And such tunes...!
Trying to keep the updates coming on the website in the blog regularly too. Mind you not sure how much this week. The weekend will be taken over by a certain footy match. Jealous of everyone in Kiev this weekend. I was lucky enough to go to Istanbul and Athens, though for the latter I didn't get a ticket or go in the stadium (ended up watching the match in the Craft Beer Bar. The chances!). My week in Sunny Beach and Istanbul was one of my best holidays ever. I mean come on, what a match. What an occasion! Traveling with loads of fans, the songs, the colour, the banners, the beer (well, okay not necessarily the taste of it), a great city, a half finished stadium, the laughs.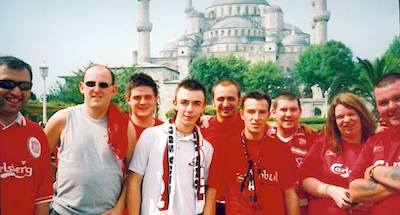 The victory was great too!