Reading, Writing, TV, Same Old
Finished '
The Honorary Consul'
by Graham Greene this morning. I must say I really like all his stories they do evoke a time and place very effectively as well as involving some sad and interesting characters. Recommended. According to my
GoodReads
tally it was my 19th book of the year and I'm fully 6 books behind my 'schedule'. Ho hum.
I can't put my finger on why I'm so far behind where I was last year. I can only think I'm falling asleep quicker in the evening, not reading quite as much in the morning before work or maybe I'm watching more TV. Maybe it's the latter - I've spent far too much time blindly following the Trump presidency for a start. I need to turn the TV off and get an hour a day minimum reading. Doing that getting to the 40 books can still happen and it'll save my tired neck muscles from my regularly shaking head. Reading more rather than watching the news channels will have the happy side affect of making me feel better too; a little escapism rather than the sad realism of this last couple of years.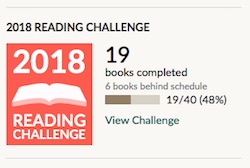 On top of that I didn't succeed in doing two blogs or more this week. But I did update the
Class Song of the Day
with all the Neil Young songs earlier on in the week and made significant formatting changes to the
Publications
page - which was worth doing more than a blog. The larger images are much better for this page than the previous version. Looking forward to getting the cover and link up for the
DeadCades
book in the next month or so.
So I'm going to give myself an hour a day to read, right? Well we'll see, but what about the writing? Is there another hour I can find for that? Maybe. Finding reading time is much easier as you can just take five minutes here or there whereas writing requires bigger, if fewer, blocks of time to get in the zone.
I'm still unsure whether it is best to set a target of 1000 words a day or maybe 5000 a week. I'm edging towards the latter, given inevitable constraints in time on certain days. It really is a question of getting in a groove and seeing what works. I was pleased to do 1450 words in a day the other day. On that basis do that three or four times a week 5000 is very hittable and surely you can fit an hour or two into three or four days a week? The other thing you need is the actual writing goal itself i.e. what will those words be for?